Although many states are designing new evaluation policies, the process is slow and resistance high as states work to develop legally defensible systems focused largely on dismissing low performers.
States need to accelerate identification of their excellent teachers now.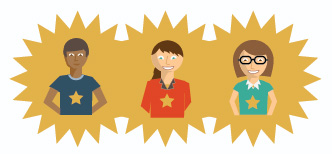 What can policymakers do? Enact policies that:
Require districts to identify the teachers in the state's top 25 percent, in all grades of high-priority subjects, using multiple measures, including student learning growth as the main element. Untested grades and subjects in which policymakers want children to make strong progress will need new or alternative growth measures.
Invest state funds to identify alternative measures of performance—such as behavioral competencies—that correlate highly with student growth and with success in traditional and new teaching roles. This will aid in the identification of excellent teachers, development of all teachers, and appropriate promotion along new career paths.