Published on Real Clear Education, January 20, 2017, by Multi-Classroom Leader Gregory Lawson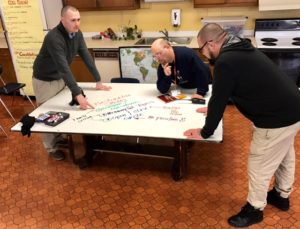 Walking into Grant Middle School in 2014 was very intimidating. How many people would willingly move from a successful middle school in Queens to Syracuse's largest and notoriously poor-performing middle school? Probably not many, but I was seeking a challenge. And I found one.
Grant had a reputation for failing students and ineffective staff. The reality on the ground couldn't be further from the truth. Grant's students did not perform well on state assessments, but they were talented, gifted and good children. And Grant's staff had a deep, burning passion for them and their education. I walked into a building full of people who wanted to improve. With new leadership and a new multi-classroom leader cohort, we had the expertise to work toward a total building transformation.
As the multi-classroom leader (MCL) focusing on the social, emotional and behavioral needs of students, I have frank conversations with Grant's staff regarding the functions of behaviors—that is, the "reason for" the behavior. I'm there to help teachers and administrators understand this and work together to figure out how we can satisfy the students' needs within our learning environment. [Read more…]