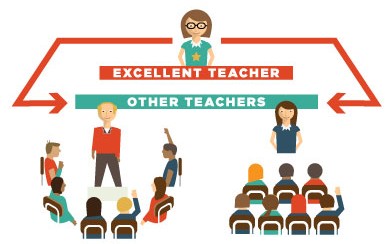 The Opportunity Culture Toolkit walks districts and schools through all the phases of building an Opportunity Culture, moving from the initial district commitment to making district- and school-level decisions, implementing an Opportunity Culture, and evaluating and refining it. Each "phase" explains the steps in detail, and includes a frequently updated library of free tools.
We also offer a full range of tools for human resources, moving through the process of recruiting, selecting, evaluating, paying and developing Opportunity Culture teachers and staff members.
Additionally, we offer detailed information on Opportunity Culture career paths, and on how districts and schools can reallocate resources to pay teachers more within available budgets for these career opportunities.
Finally, we offer scenario exercises that district administrators can use as an exercise in rethinking the standard school set-up, and professors in business, public policy, or education schools, or teacher or leader preparation programs can use with their classes. Scenario planners assume the role of a school principal who must develop a plan to give all students access to excellent teachers with the school's current excellent teachers, without any new funding.