Published on The 74, May 15, 2017, by Multi-Classroom Leader Erin Williams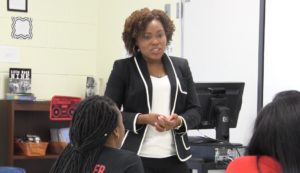 When you're not sure where to start, ask your students! Well, not always, but when I came to Charlotte, North Carolina's James Martin Middle School as a multi-classroom leader in 2014, I felt overwhelmed.
I started as the MCL for sixth grade, where for the previous three years the students had been experiencing negative learning growth — falling further and further behind. By my second year, my teaching team's students exceeded the state's expected growth targets in literacy and achieved double-digit growth in overall proficiency.
How did we accomplish this?  Read the full article here…